Dylanfest was started in 2009 to honor the music of Bob Dylan and to raise funds for Instruments of Change®. IOC had presented a fund raiser in 2008 prior to their first trip to South Africa.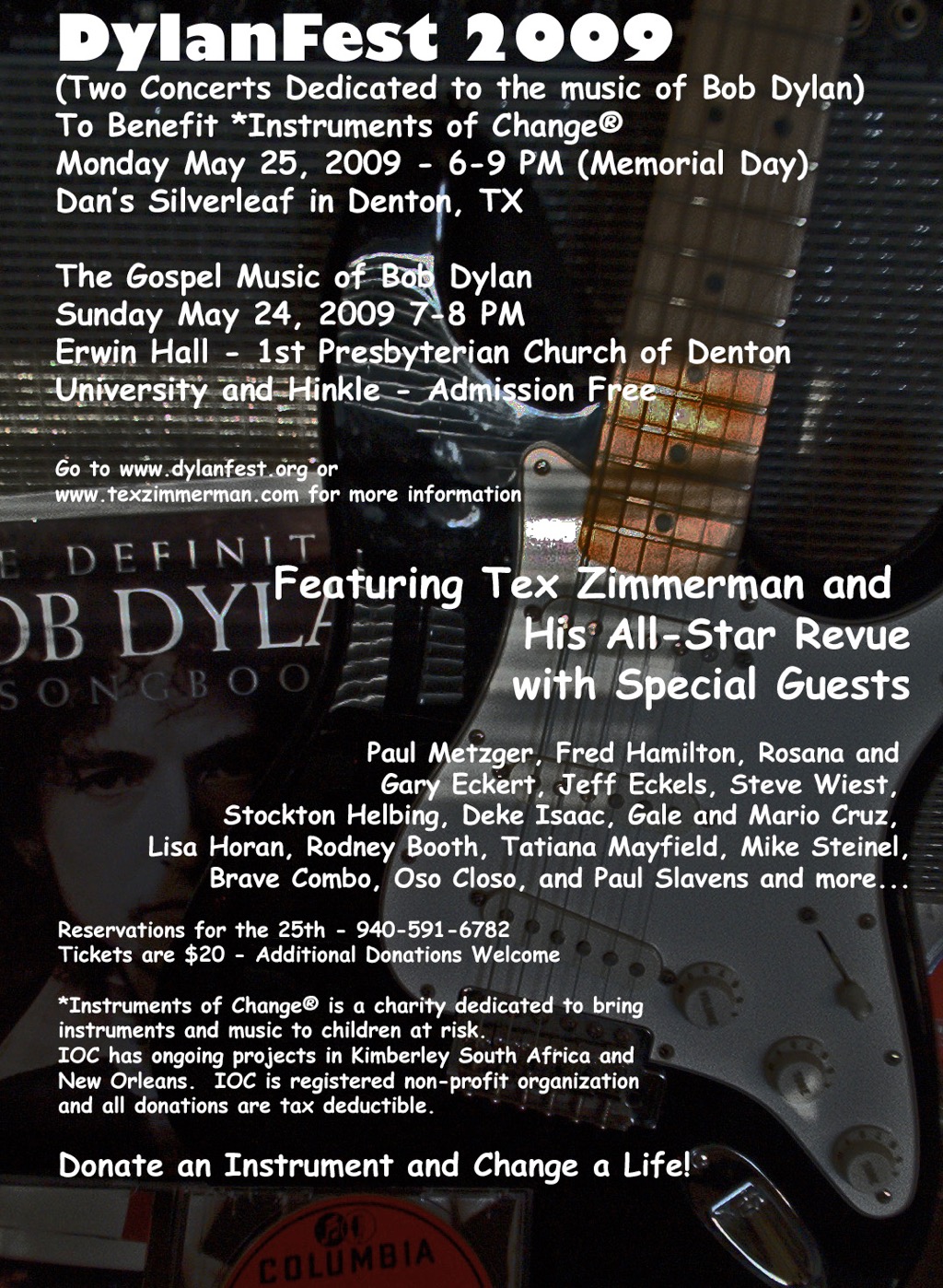 In January of 2009 Mike Steinel began planning the first Dylanfest enlisting the assistance a number of Denton musicians: Rosana and Gary Eckert, Fred Hamilton, Jeffry Eckels, Deke Isaac, Rodney Booth, Andy Cooper, Steve Wiest, Brave Combo, Link Chalon, Mario and Gale Cruz, and Tatiana Mayfield. Many are pictured in the photo below.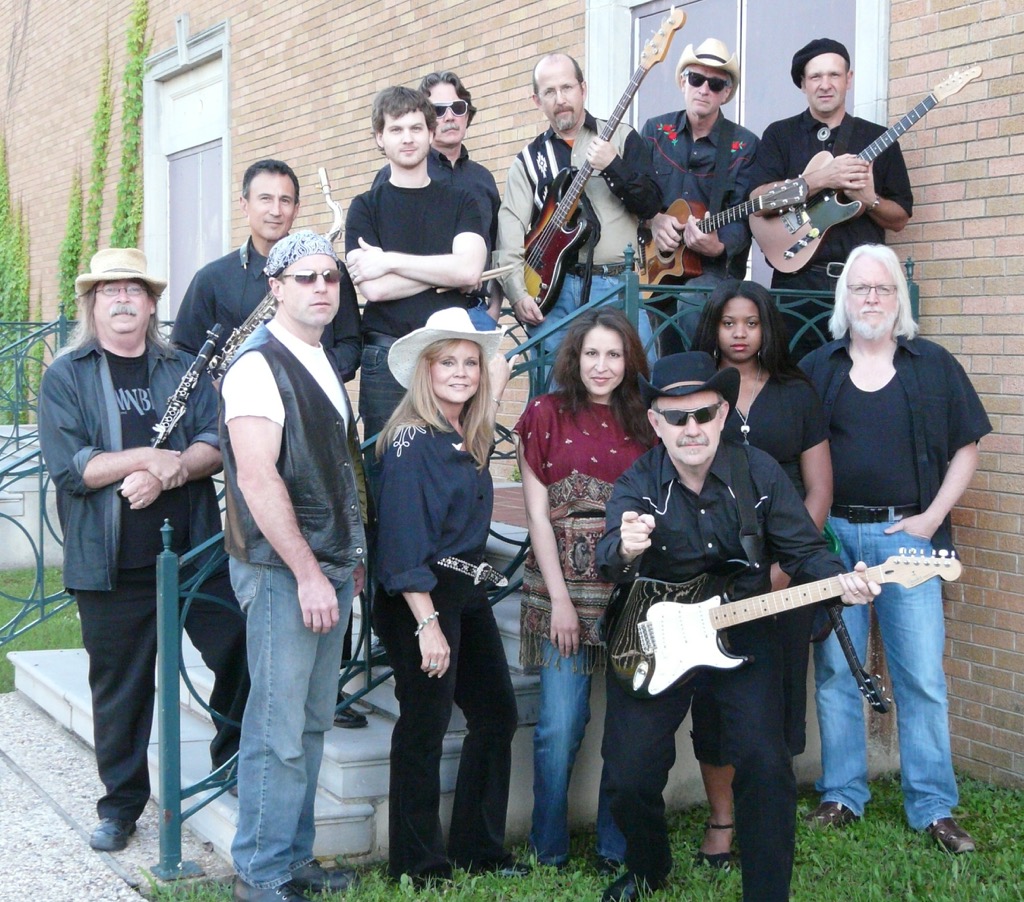 "When the first Dylanfest was over and everyone had performed so terrifically and the crowd enjoyed it so much, all I could think about was doing it again soon." - Mike Steinel
More gigs for the Tex Band were booked including a featured slot at the Mainstreet Festival in Fort Worth. Over the years a number of guest artists have appeared: Thad Bonduras, Jeffry Barnes, Kay Sharpe, Mister Joe, Kathyn Stachitus, Andy Cooper, Jeff Glover, and Paul Slavens.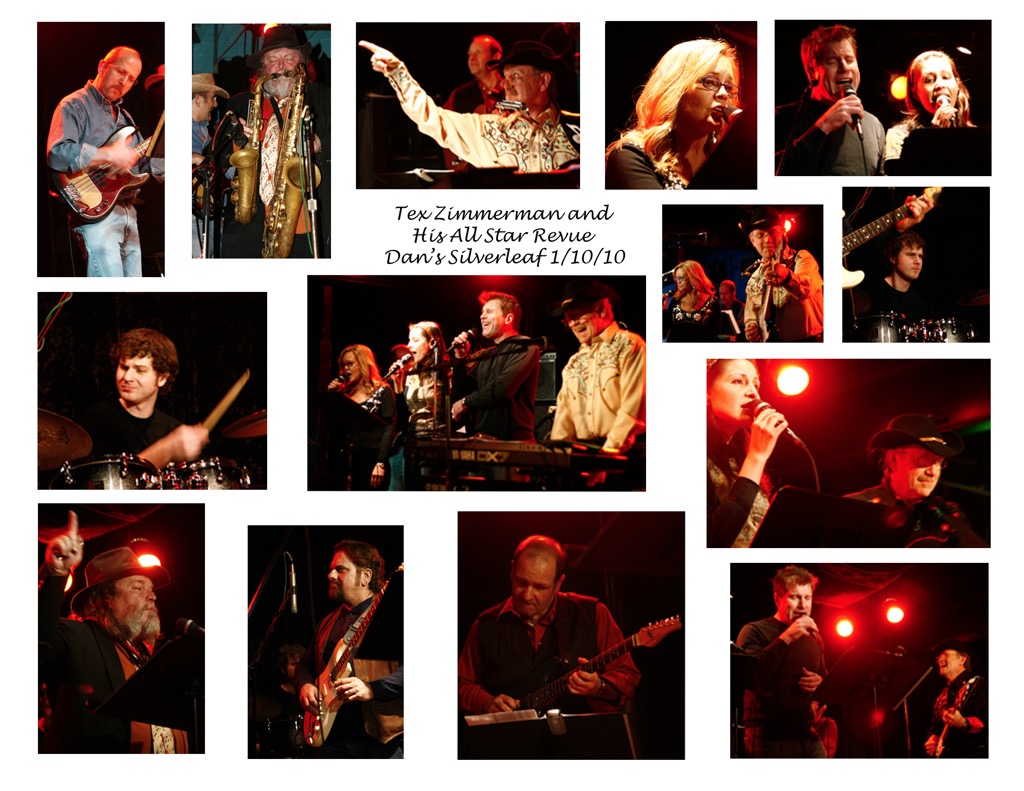 Here was the lineup for Dylanfest 2010. Andy Cooper, Mayor Pete Camp, Gary Eckert, Link Chalon, Gale Cruz, Jeffry Eckels, Beverly Hoch (Texie Zimmerman), Mike Steinel (Tex Zimmerman), Rosana Eckert, Paul Metzger, Stockton Helbing.